11-22-2010, 01:47 AM
Post: #11
BC32
Member


Posts: 185
Joined: Nov 2010
Reputation: 2
RE: Vick's Visor
He wears it because people were gauging his eyes. That's what he said when he started wearing it back in 06. I read it in a sports illustrated I think.
---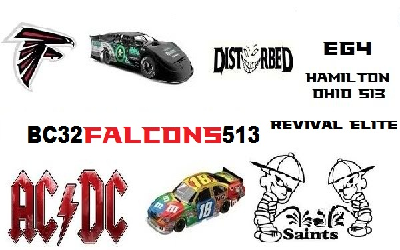 11-22-2010, 04:27 AM
Post: #12
SeaMill
WHO DAT? FUQ DAT!!


Posts: 2,839
Joined: Sep 2010
Reputation: 8
RE: Vick's Visor
(11-22-2010 12:58 AM)

BullRush Wrote: I believe Its actually because he needs glasses and the stadium lights bother his vision. I believe its league approved
even during day games?
---
Season Ticket Holder - Section 312
11-22-2010, 08:22 AM
Post: #13
BullRush
Supreme Victor


Posts: 1,322
Joined: Sep 2010
Reputation: 5
RE: Vick's Visor
11-22-2010, 09:25 AM
Post: #14
RE: Vick's Visor
there are quite a few players with that mirrored visor. I've seen Ryan Matthews wearing one this season. I think part of it is a style thing too