NFL Lofton, Saints agree to 5 year deal.
03-27-2012, 06:48 AM
Post: #71
JDaveG
Ἅγιος ὁ Θεός Ἅγιοςἰσχυρός Ἅγιος ἀθάνατος


Posts: 10,515
Joined: Sep 2010
Reputation: 34
RE: Lofton, Saints agree to 5 year deal.
(03-25-2012 09:49 PM)

Beef Wrote: The fact that BVG signed an extension last year and still left the NFL to go to college should be even more evidence on my side that he was getting fired, not the other way around. Your logic is flawed my friend.
I'd put money on BVG being fired versus deciding to leave (or, at least, being told he was going to be fired so it would be a good time to find another job).
Having said that, logically speaking, neither is more or less probable from the fact that he signed an extension. It has literally nothing to do with it. He could have signed an extension and then decided in the middle of last season this wasn't for him, or been offered a dream job and decided to take it, or whatever. And he could have signed an extension and been fired because his team couldn't get off the field on 3rd down. The fact is, no one knows and it's all speculation.
My opinion is he was fired. Logically speaking, I can't prove that because there's no evidence that goes directly to the opinion.
03-27-2012, 07:52 AM
(This post was last modified: 03-27-2012 07:55 AM by BC32.)
Post: #72
BC32
Member


Posts: 185
Joined: Nov 2010
Reputation: 2
RE: Lofton, Saints agree to 5 year deal.
Just sickening...
---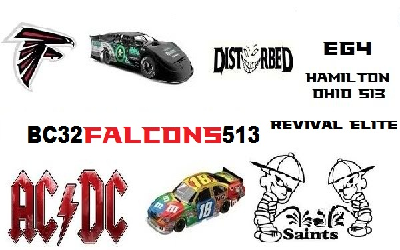 03-27-2012, 08:20 AM
Post: #73
RE: Lofton, Saints agree to 5 year deal.
(03-27-2012 07:52 AM)

BC32 Wrote: Just sickening...



Its really gonna Gripe when they start calling him Five-O, like its something they bestowed to him. Be like us getting McCallisted and going "Deuuuuuuuuuuce"
Fact is, it's clear which Linebacker in Atlanta was an elite defensive Stalwart in all phases of the game. As great as Lofton is it wasn't him. Sean Weatherspoon take a bow.
I feel like we need to trust a bit in Nolan, Linebackers always appear to be key in his systems, and an Athletic Dynamic field prowling LB tends to be the center piece. Dumerville, Willis, Wake/Dansby in Atlanta the guy to be built around is clearly going to be Sean. Again if anyone reads War Room, and i think it was also posted on here. The testing the Falcons use to evaluate players and the the computer software they use to correlate statistics on movement and force exertion demonstrated that Sean was the most dynamic Athlete at the position they had ever brought in and that his testing was waaay ahead of others.
I'm going to give it to our FO that they know what they are doing.
03-29-2012, 05:21 PM
Post: #74
AsylumGuido
Resident Saints Fan


Posts: 3,222
Joined: Dec 2010
Reputation: 33
RE: Lofton, Saints agree to 5 year deal.
Finally the particulars of the Lofton to New Orleans deal.
Newly-minted New Orleans Saints linebacker Curtis Lofton's five-year contract is worth up to $33.5 million and includes a $5 million signing bonus, according to a league source.
During the first three years of the deal, the base salaries are fully guaranteed. That includes $700,000 in 2012, $1.1 million in 2013 and $1 million in 2014.
He's also due roster bonuses of $5 million in 2013, $2.2 million in 2014 and $4.5 million in 2015.
He's also due base salaries of $2.4 million in 2015, $5.4 million in 2015 and $6 million in 2016, which is a voidable year under the terms of the contract.
The deal includes escalator clauses.
Lofton, 25, is an athletic, productive player who recorded 147 tackles, one sack, a forced fumble and two interceptions last season.
In four NFL seasons, the former University of Oklahoma standout has piled up 492 tackles, four sacks, three interceptions and seven forced fumbles.
The #Saints' reported five-year, $33.5M deal for LB Curtis Lofton is extremely cap-friendly. Only a $1.7M cap figure for 2012.
---
Saints Fan Since 1967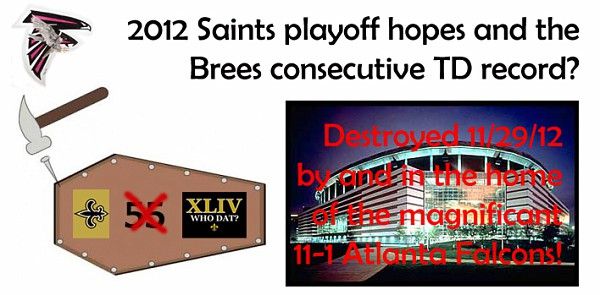 03-31-2012, 04:28 PM
Post: #75
Drathdon
Posting Freak


Posts: 2,913
Joined: Sep 2010
Reputation: 54
RE: Lofton, Saints agree to 5 year deal.
Looks to me like it, along with your other recent contracts, will cause your cap to pop in a couple of years. You guys haven't even signed Drew and your ledger is a nightmare. Lofton should know he will never see the end of that deal, because NO will be cutting everyone to get under their number.
---
Formerly SBC Falcon