NFL I may be alone in this but I love Pete Prisco
12-24-2012, 03:01 PM
(This post was last modified: 12-24-2012 03:02 PM by Anomaly.)
Post: #1
Anomaly
Awesome Guy


Posts: 1,398
Joined: Sep 2010
Reputation: 23
I may be alone in this but I love Pete Prisco
To go along with his usual love/respect for our Falcons, his twitter account always serves up some nice gems like this one.
Quote:@PriscoCBS
I love overreaction Monday. Nobody can beat the Seahawks today. Yeah, OK.
and this one
Quote:@PriscoCBS
So Tebow is selfish like the rest of the NFL. Who knew?
---
12-24-2012, 03:30 PM
Post: #2
AsylumGuido
Resident Saints Fan


Posts: 3,226
Joined: Dec 2010
Reputation: 33
RE: I may be alone in this but I love Pete Prisco
You are alone in this. Prisco is, has always been, and will always be a prick.
---
Saints Fan Since 1967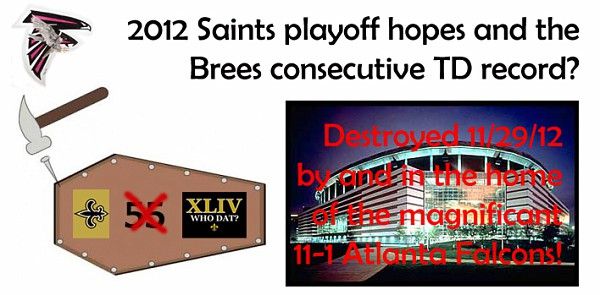 12-24-2012, 03:40 PM
Post: #3
phocis850
Administrator


Posts: 5,433
Joined: Sep 2010
Reputation: 42
RE: I may be alone in this but I love Pete Prisco
^ /endthread
---